Arkasa est un village impressionnant sur la côte ouest de Karpathos avec un paysage pittoresque infini de sa beauté naturelle, une vue magnifique sur le coucher de soleil et l'esprit de l'île.
Une promenade dans les sentiers du village offre aux visiteurs une sensation de chaleur à travers les maisons traditionnelles, l'exceptionnelle église Ypapanti au centre et la nature intacte.
The beaches of Karpathos give you an opportunity to savour the beauty of nature and rejuvenate yourself. The whole atmosphere on the beaches is very tranquil and peaceful.  Adventurous people can indulge in sports like windsurfing, surfing, diving, hiking and cycling.
L'impressionnant Stema Bar avec son célèbre balcon avec vue sur le coucher de soleil dans le centre d'Arkasa, est l'un des endroits les plus célèbres de l'île. Riche choix de musique, de boissons et de cocktails, tous créés avec des herbes naturelles et soignés personnellement par Manolo, le célèbre propriétaire et son équipe amicale. Laissez la magnificence de leur esprit, combinée à la vue majestueuse du coucher de soleil, vous couper le souffle.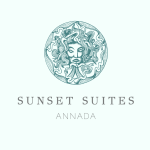 Saint Nicolas, Arkasa, Karpathos 85700
+30 698 287 4610