Welcome to our little paradise in Arkasa Karpathos, our bright white themed suites  where elegance and tranquility create an unforgettable experience for your holidays or your romantic getaway.
Your holidays start in the impressive village Arkasa, where the stunning colors of the sunset of Karpathos meet the blue of the ocean! In our secluded escape in Agios Nikolaos you can spoil yourself with magnificent views, perfect harmony & true pleasures of life!Our spacious apartments in arkasa karpathos are ideal for relaxing holidays in a warm atmosphere of greek hospitality.
Inspired from the lavish ladscape  of Cycladic islands and nobility of mediterranean houses, we created these artistic suites, full of handmade details, personally cared by the owners, to offer comfortable accommodation with astonishing sunset view to Agios Nikolaos beach!  
Our location close to the beach Agios Nikolaos and the village Arkasa offers the advantage of many facilities near by us within walking distance. We are close to airport area Afiartis, where sport activities are available and to main town Pigadia with the port. 
Η Alev Suite είναι εμπνευσμένη από την αρχοντιά των μεσογειακών σπιτιών και είναι εμπλουτισμένη με απαλά υφάσματα, έπιπλα αντίκες και ρετρό χρώματα. 
Η Spilia Suite βρίσκεται σε μια εντυπωσιακή σκηνή με στοιχεία από τις σπηλιές των Κυκλάδων. Το λευκό φόντο με τα χαλαρωτικά φυσικά χρώματα και τα χτιστά έπιπλα θα σας κάνουν να χαλαρώσετε όπως ποτέ άλλοτε.
Ο εμπνευσμένος σχεδιασμός του Milos Suite θα σας προσφέρει μια αναζωογονητική ατμόσφαιρα, μέσα από λεπτομέρειες ανεμόμυλων των ελληνικών νησιών.
Καλλιτεχνικά & Χειροποίητη Δωμάτια
Οι επισκέπτες μας δεν περιμένουν τίποτα λιγότερο από μια ευφάνταστη, καλλιτεχνική διαμονή, με εξαιρετική αίσθηση.
Χώρος στάθμευσης δωρεάν για όλους τους επισκέπτες.
Fresh local fruits, tea and herbs are provided with low extra charge. 
Δραστηριότητες & Ψυχαγωγία
The impressive Stema Bar with its unique balcony with sunset view in the center of Arkasa, is one of the most famous spots of the island. Fully revamped but always with the story of previous owners at the first line, rich choices of drinks, signature cocktails, all combined with live music nights. Let the magnificence of their spirit, combined with the majestic sunset view take your breath away..
Εμπειρίες που θα σας συναρπάσουν
Το μοναδικό χωριό της Αρκάσας έχει εξελιχθεί σε ένα από τα πιο γνωστά και ανεξάρτητα χωριά όλης της Καρπάθου. Προσφέροντας σε διάφορους τύπους επισκεπτών την αξέχαστη εμπειρία που προσωπικά αναζητούν. Τα πολυάριθμα τοπία, οι δραστηριότητες και οι επιλογές που προσφέρει το χωριό θα σας ενθουσιάσουν · ενώ η παραδοσιακή, χαλαρή και άνετη αίσθηση θα αιχμαλωτίσει για πάντα τις καρδιές σας.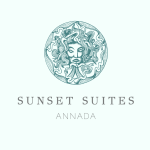 Άγιος Νικόλας, Αρκάσα, Κάρπαθος 85700
+30 698 984 1433
mikediakomihalis555@gmail.com