Superior suite – family apartment, in Arkasa Karpathos with 2 bedrooms and sea view
Alev family suite with sea view welcomes you in arkasa. Reflecting the design of traditional houses with elevated parts, antique furniture, superior suite alev  offers two separate bedrooms on light elevated floor, fully equipped kitchen, one bathroom with spa shower, sofa with dining table. 
There is frontal balcony with sea plus sunset view and back terrace with a garden view, both with seating facilities.
Queen mattress (1.60×2.00)
Queen mattress (1.60×2.00)
clothes rack, suitcase rack
Roof ventilation & Air-Condition
Linens / Towels / hairdryer / Soaps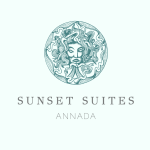 Saint Nicolas, Arkasa, Kaprathos 85700
+30 698 984 1433
mikediakomihalis555@gmail.com