Arkasa is an impressive village  on the west coast of Karpathos with an infinite picturesque scenery of its natural beauty, magnificent sunset view & island spirit.
A walk through the paths of the village offers visitors a warm feeling through the traditional houses, the exceptional Ypapanti Church in the center and the untouched nature. 
The beaches of Karpathos give you an opportunity to savour the beauty of nature and rejuvenate yourself. The whole atmosphere on the beaches is very tranquil and peaceful.  Adventurous people can indulge in sports like windsurfing, surfing, diving, hiking and cycling.
The impressive Stema Bar with its famous balcony with sunset view in the center of Arkasa, is one of the most famous spots of the island.  Rich choices of music, drinks, & cocktails, all created with natural herbs and personally cared by Manolo, the famous owner & his friendly team. Let the magnificence of their spirit, combined with the majestic sunset view take your breath away..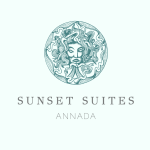 Saint Nicolas, Arkasa, Kaprathos 85700
+30 698 984 1433
mikediakomihalis555@gmail.com