Elegance and tranquility create an unforgettable experience for your holidays or your romantic getaway.
Our cozy and spacious suites in Arkasa Karpathos with their artistic details & innovative ideas, all handmade and personally taken care by the owners, provide comfortable accommodation with a sense of harmony and astonishing sunset view to Agios Nicolaos beach.
Your holidays start in the impressive village Arkasa, where the stunning colors of the sunset of Karpathos meet the blue of the ocean! In our secluded escape in Agios Nikolaos you can spoil yourself with magnificent views, perfect harmony & true pleasures of life! 
Alev Suite is inspired of the nobility of Mediterranean houses & enriched with soft fabrics, antique furniture & retro colors. 
Spilia Suite is set on an impressive scene with elements from Cycladic islands caves. The white background with calming natural colors & built in furniture will make you relax like never before.
Our Milos Suite's inspired design will offer you refreshing atmosphere with its  Greek islands windmills details.
Artistic & Hand created rooms
Our visitors can expect nothing less than imaginative, artistic stay and premium feel.
Parking space free of charge for all visitors.
Safe-boxes are installed in all of our suites.
Activities & Entertainment
The impressive Stema Bar with its famous balcony with sunset view in the center of Arkasa, is one of the most famous spots of the island.  Rich choices of music, drinks, & cocktails, all created with natural herbs and personally cared by Manolo, the famous owner & his friendly team. Let the magnificence of their spirit, combined with the majestic sunset view take your breath away..
Experiences that will fascinate you
The unique village of Arkasa has evolved to become one of the most famous and independent villages of all Karpathos. Offering to various types of guests the memorable experience they are personally looking for. The numerous landscapes, activities and options the village offers will excite you · while the traditional, relaxed & comfortable sense will forever capture your hearts.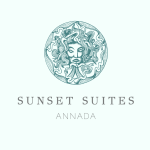 Saint Nicolas, Arkasa, Kaprathos 85700
+30 698 984 1433
mikediakomihalis555@gmail.com